Back to all posts
Posted on
Parent Teacher Interviews Nov. 9 & 10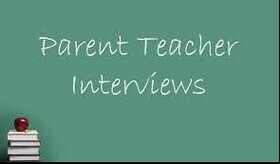 Parent Teacher Interviews are fast approaching. As we all expected, this year will look much different from our previous years' interviews. This year we will be making personal phone calls to each child's primary contact using Google Phone Calls. While most people are familiar with Google's Video Meeting Program, Google Phone will also allow us to make internet phone calls to your home line or cell phone at no cost to you..
Initially we had considered the idea of holding Video Conferences through Google Meets for our interviews but due to time constraints and potential issues with technology requirements on the parent's/guardian's end, we have decided to make phone calls as it will be easier for everyone.
At the bottom of this page is the link to our Interview Booking Website. It is the same system we have used in years past, so if you are familiar with that at least there is one thing the same! Once you have booked your meeting, you will receive a call from your teacher at the given time. As we are using Google to make these phone calls, the number on your call display may not appear to be from our area code. While we will endeavour to keep to our schedule, just like in a normal year, your teacher phone call may be slightly off from your booked time.
We thank you in advance for your patience as we work our way through yet another "New Normal" situation that COVID-19 has placed us in. We look forward to a day hopefully soon when we will be able to meet you all in the school face to face!
Book a Parent Teacher Phone Call with the Link Below
Please allow for at least one block of time in between each of your interviews so that you do not potentially miss another teacher's phone call. We will call the number that you have provided in the booking program to call you.
https://www.schoolinterviews.ca/code?code=n76jd