Back to all posts
Posted on
NOW OPEN! Virtual Book Fair is November 3-10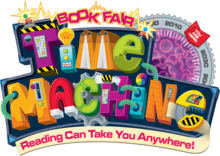 To adapt to our changing needs, Scholastic has developed a Virtual Book Fair to provide an opportunity for our students and families to experience the joy of reading together.
Our Scholastic Virtual Book Fair is now open until November 10.  
Visit Virtual Book Fair to browse and order your books!
Happy reading!