Back to all posts
Posted on
Welcome Mr. Meraw - Vice-Principal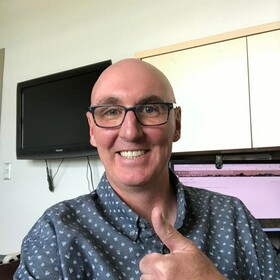 WELCOME Mr. Ken Meraw, to St. Elizabeth Seton School next year as Vice Principal. Here is a short introduction from Ken:
Next year will be my 24th in Red Deer Catholic Schools. I've worked in several different schools, including St. Elizabeth Seton a long long time ago. My last position was as principal of Holy Trinity School for the last three years.
My wife Jill is counselor at Notre Dame High School, and we have had 3 kids go through our school division, the youngest will be graduating from Notre Dame in 2021! I'm an adult server and Proclaimer at St. Mary's Parish. Bringing out the gifts of our students, and my colleagues, is what I enjoy most about being an educator. To see people share their gifts with others reinforces for me that it is God's plan for us all to lift each other up. That is why I do what I do. I look forward to sharing the gifts I have to serve the St. Elizabeth Seton community in the best way I know how.