Back to all posts
Posted on
This Little Light of Mine Farewell Celebration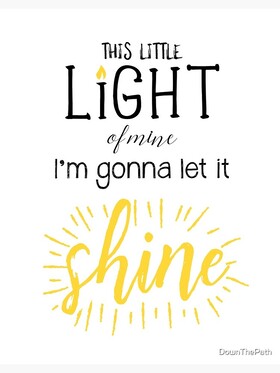 It is time to say goodbye to this school year. Remember to always let your light shine! Please enjoy this celebration full of prayers and songs and an awesome reflection from Mrs. Tuchscherer.
There is also a fun craft idea for the summer. Make a lantern to remind you to let your little light shine for all to see.
Have a wonderful and blessed summer! "Lord, Light the Path and I Will Lead Others."