Back to all posts
Posted on
The Giving Tree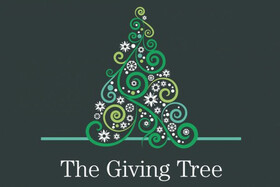 St. Elizabeth Seton School Council has partnered with Catholic Social Services to provide Christmas gifts for needy children in the Red Deer area. This program is called the Giving Tree. This will be the eleventh year that we are involved in this amazing project!
How it Works:
Catholic Social Services collects names of families from a variety of community and government
agencies. The families provide the age and gender of their children as well as ideas for gift
items that the children want or need. Catholic Social Services then creates a list using codes to
maintain confidentiality.
With the added challenges this year due to Covid, we have worked together to create a plan
that still allows the continuation of this incredibly important cause with keeping families safe
and healthy. This year, we are asking for gift card donations only and NO presents. We are
asking for donations between $10 - $30. In years passed, students have taken a "tag" off the
Giving Tree with a gift request, however, this year we ask you to simply have your student bring
the Gift Card donation to their teacher in an envelope labelled Giving Tree and we will handle
the rest!! Please ensure the gift card has the amount printed on it for equal distribution! Thank
you in advance for all your support.
Ideas for Gift cards:
Walmart
Canadian Tire
MasterMinds
Superstore
Sport Chek
Toys R Us
Chapters/Indigo
Amazon
Winners/HomeSense
Please have ALL Gift Cards returned to school no later than Monday November 23. The Giving Tree committee will coordinate the presentation of all of the gifts to Catholic Social Services. They in turn, deliver the gifts to the individual families.
If you have any questions please contact Courtney Kelahear by email
courtney.kelahear@rdcrs.ca
St. Elizabeth Seton School Council Giving Tree Committee